Navigating the world of cryptocurrency can be daunting, especially for newcomers. The process of acquiring your first crypto token can indeed appear challenging. Fortunately, the introduction of crypto onramps has simplified this task considerably, making crypto token purchases straightforward.
What exactly is crypto onramping?
Crypto onramp is a method that enables users to purchase cryptocurrencies with fiat currencies, such as US Dollars, British Pounds, and others. Essentially, it's a mechanism that transforms traditional fiat currency into digital cryptocurrency, allowing users to tap into the world of crypto with the utmost ease.
Why is crypto onramping essential?
Onramps play an indispensable role in driving widespread cryptocurrency adoption. They bridge the gap between conventional monetary systems and digital currencies, making crypto more accessible to everyone. In addition, onramps provide users with a convenient way to access crypto. Offering users the convenience to purchase cryptocurrencies through standard payment methods makes it easy for anyone to be involved in the industry.
Moreover, the simple and accessible nature of onramps makes the digital currency market appealing to beginners or anyone looking to make their first foray into the space.
Navigating the onramp process.
There are a lot of crypto onramp providers out there, but Uniramp stands out by making crypto token purchases as simple as it can get. Users can buy crypto tokens using standard payment methods like credit cards and bank transfers. As a result, the process of purchasing crypto tokens can be completed in a matter of minutes.
Furthermore, Uniramp boasts a proprietary orchestration engine that calculates the most favorable route for each onramp transaction. This feature ensures users secure the best pricing for their cryptocurrency purchases, allowing them to maximize their buying potential.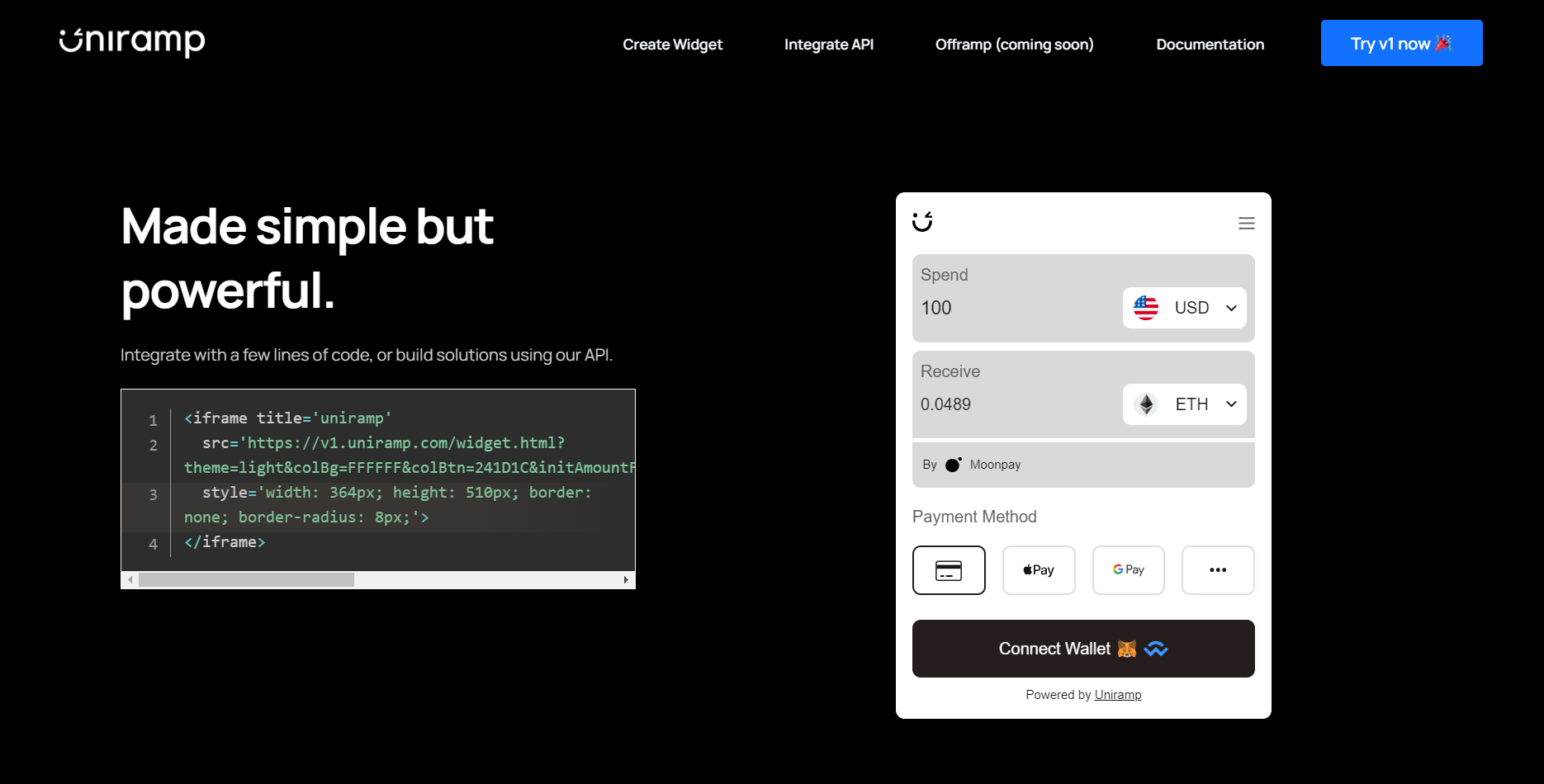 Enabling universal access to crypto tokens.
For blockchain project owners seeking to expand their user base, Uniramp provides an easy solution to integrate fiat-token purchases.
Uniramp is a universal onramp solution for web3. Get connected to fiat gateways worldwide via one API and widget. Easily integrate with a few lines of code or build solutions using our API. At Uniramp, we make the fiat-crypto conversions easy!
Contact @unirampbd on telegram or book a call with us to learn more.